ANDRÉ FU STUDIO DESIGNS FIAMMA FOR CELEBRITY CHEF, MAURO COLAGRECO AT CAPELLA SINGAPORE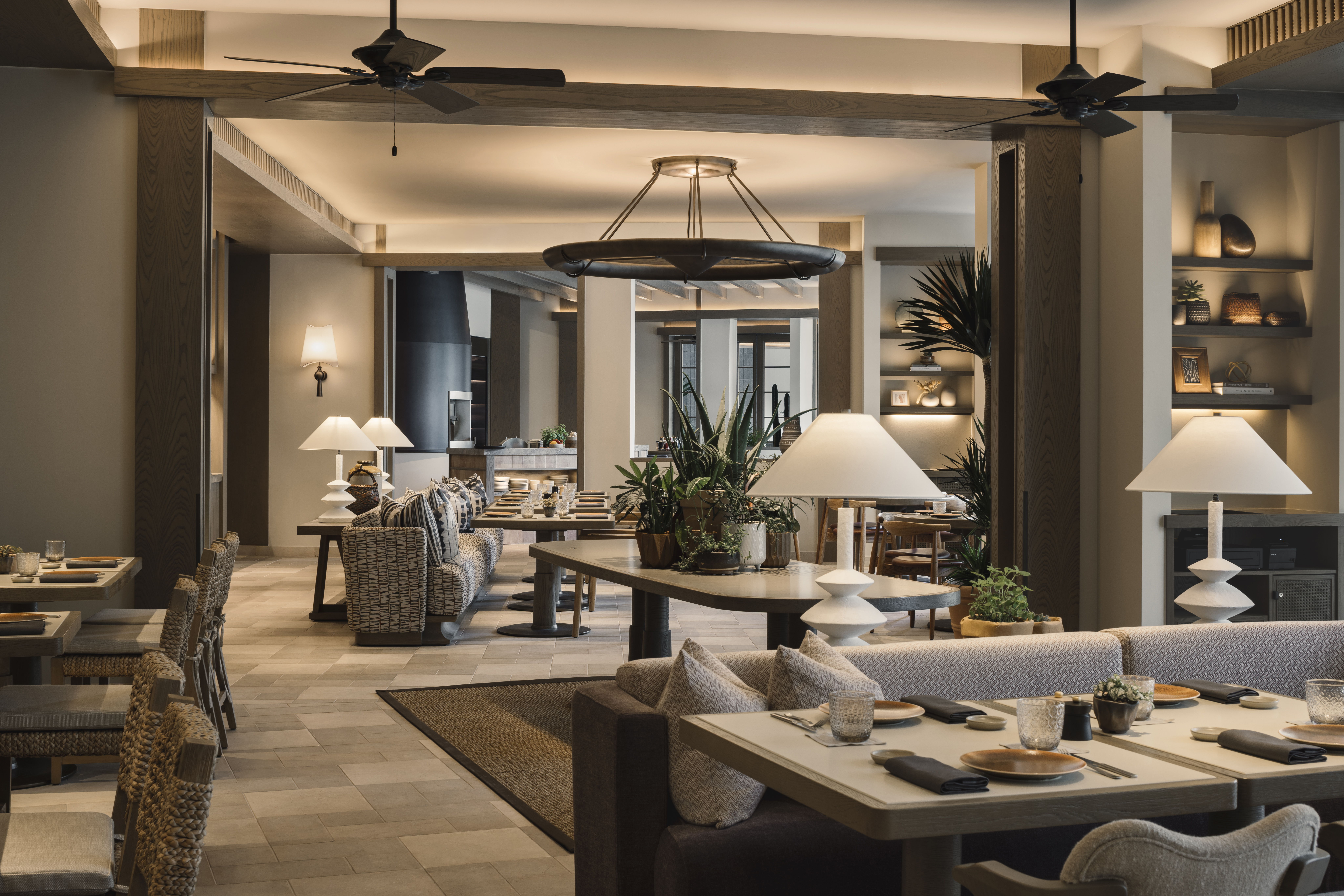 It seemed only natural that Capella Singapore would tap André Fu to design Fiamma, its latest restaurant and collaboration with the three-Michelin-starred chef, Mauro Colagreco.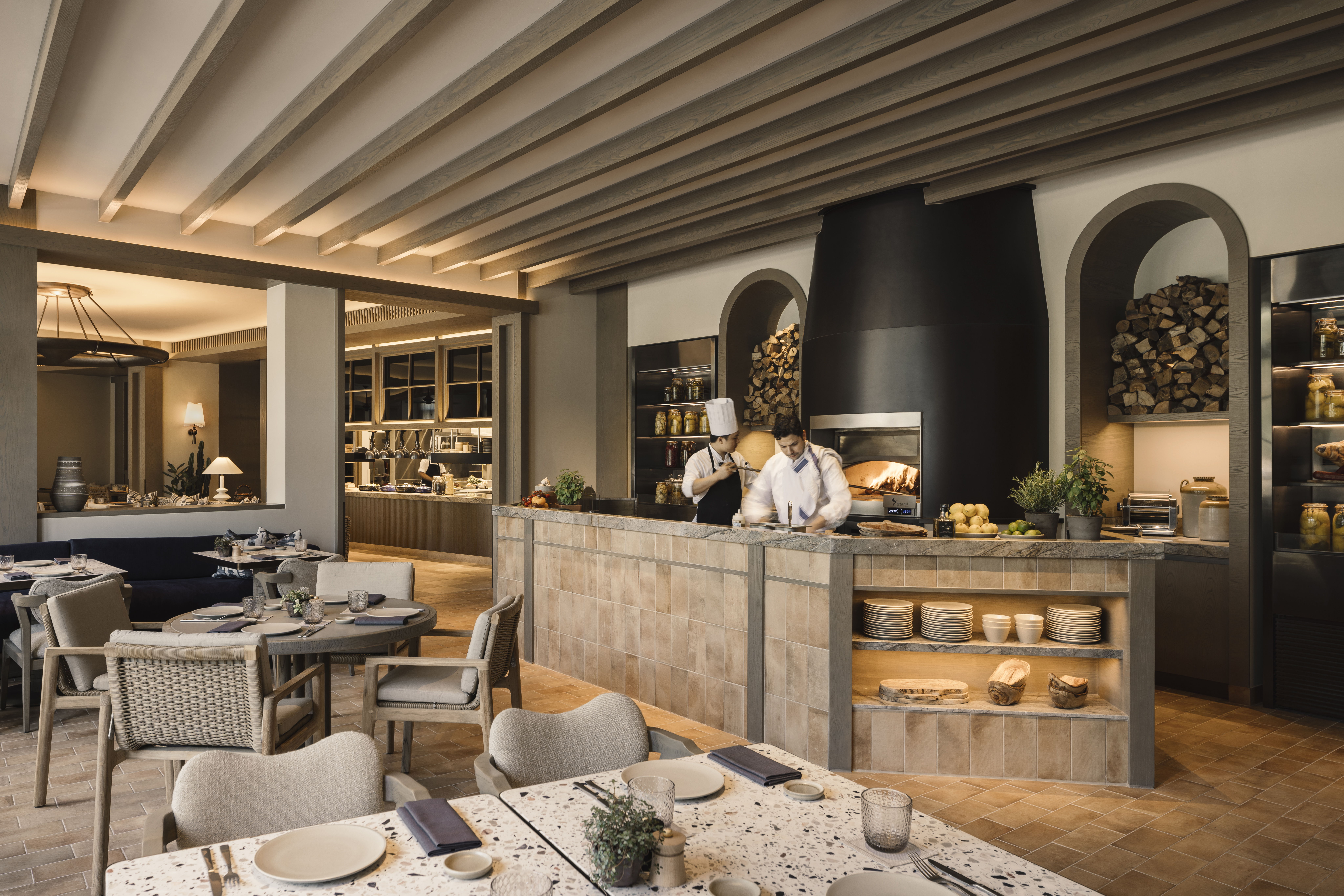 Named after the Italian word for 'flame', the 138-seat Fiamma takes over the resort's former in-house restaurant, The Knolls, in a long crescent-shaped space that opens out to an incomparable view of the triple-tiered lava-stoned swimming pools, a tree-line of thick tropical foliage and Banyans, and the South China Sea beyond.
Early in the design process, Fu asked Colagreco what he was aiming for with the menu. "We had a dialogue about the Mediterranean flavours, the honesty of the ingredients, and the atmosphere he imagined the food would be served in." The resulting design is a reflection of those conversations that also subtly traces Fu's own European coastal experiences and his intention for diners "to feel both the expected and the unexpected".
To achieve this duality, Fu divided Fiamma into six layered experiences, each room being unique in its design and function, but whose sum of the parts is unified into a single cohesive experience of a lush private residence - from the outdoor al fresco lounge furnished with exotic palms, succulents, and birds-of-paradise in terracotta pots; a semi-private den with a wine fridge and a bespoke decanter table. Meanwhile, the oven chamber features a theatrical space anchored by a wood fire pizza oven, whilst the dining room features a glassed-off kitchen. There is also a private dining room for 16, dressed in timber rafters, a lush wall hung tapestry, alongside mid-century inspired wall lamps.
All the rooms look out into the sixth 'room' - a 30m-long terrace lined with hardwood outdoor furniture. Covered with an awning of orange and beiges, its form follows the gentle contour of Fiamma's elongated crescent shape.
There is a beguiling simplicity to the restaurant's design. It's chic in a quietly understated way. No single colour commands the eye's attention. Instead, the restrained design palette reflects the hues and textures of the tropics - earthy sand, burnt oranges and dusty aubergine, alongside washed oak, chiselled stone, wrought iron metal and soft linen curtains.
The furniture and fittings, in particular, are an eclectic mix that murmur of relaxed, intimate luxury - a bespoke bronze-cast chandelier in the dining room, walls clad in raw stone and handcrafted plastering, floors swathed in Portuguese Giallo marble, and handmade terracotta tiles in the bathrooms.
For Fu, Fiamma represents a unique opportunity to showcase, both aesthetically and emotionally, the allure of Capella Singapore as an island retreat that is, nevertheless, just twenty minutes from the bustling heart of the city. Though known for the intellectual rigour and symmetry of his work, Fiamma's setting and menu have allowed Fu to incorporate a touch of deconstruction and rustic modernism.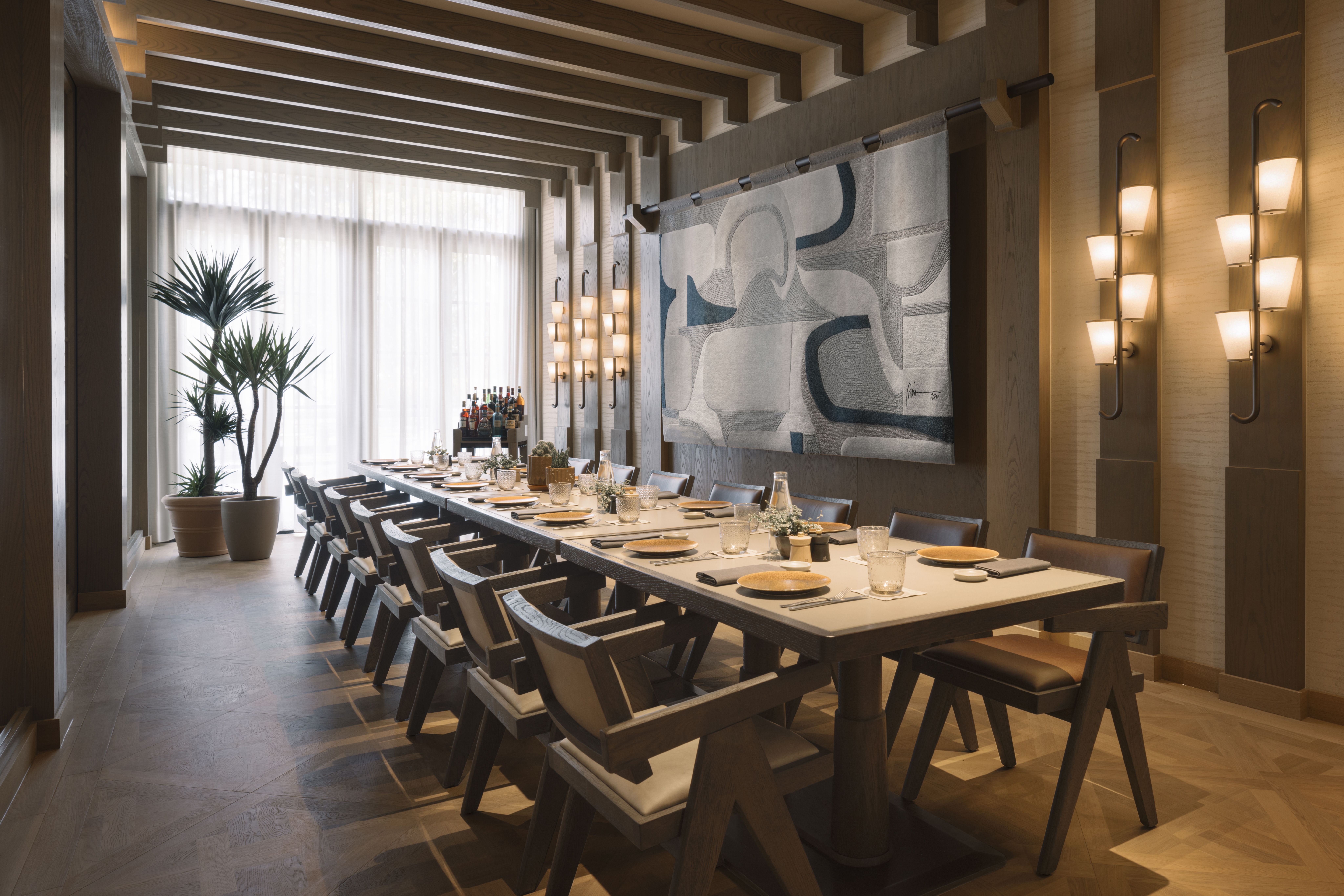 "Fiamma is Capella Singapore's living room and dining room," he says. "I want people to think of it as a place to just hang out all day. Much like you might do in a luxurious retreat in the Mediterranean in the summer. It's a place that's not overly casual, nor overly rigid. Where you can dine on wonderful, fresh food in a casual, relaxed setting, and wander off, in the middle of your seafood, out into the sunshine and into the pool."
To that end, Fu's design is an amalgamation of experiences, of individual moments stitched together with tactile materials and considered colour swatches. Every room quietly references the exterior setting, first the vast terrace with its Balinese pools, then the layers of nature, and finally the sky and sea beyond. In this way, Fu says, "the exterior is no longer a backdrop to the restaurant. Rather, it becomes something that the diners constantly refer to."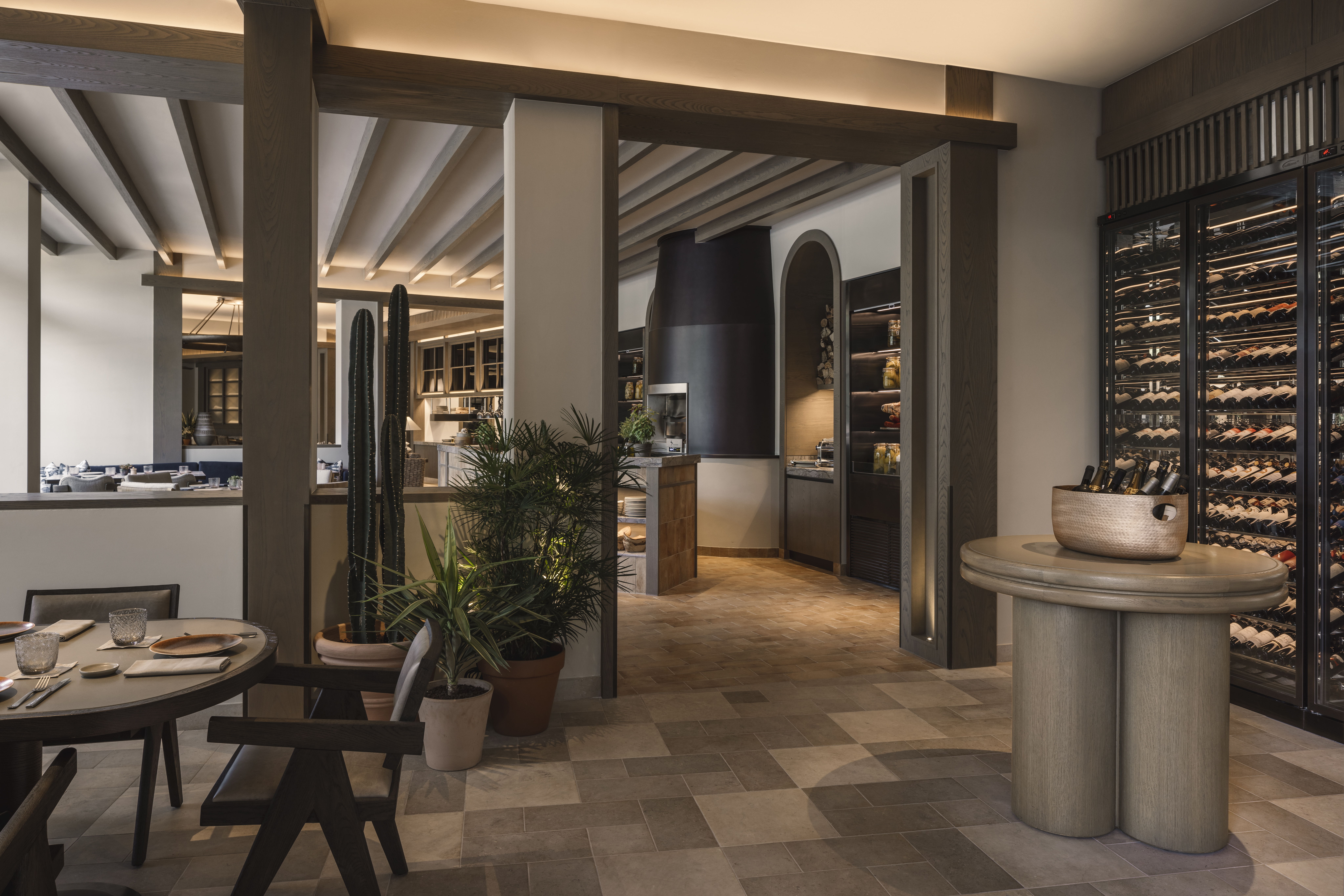 On every metric, Fiamma is a snapshot of both Fu's evolution as a designer and his commitment to context: to understand what makes a project unique and then to work hard to enhance that quality. "With Capella Singapore, we're talking about a resort setting with a unique backdrop. How, then, do we create a restaurant that celebrates that, rather than have it be an 'André Fu-designed project'?"
For Capella Singapore's general manager, Yngvar Stray, Fiamma, its design especially, perfectly captures the mood of the resort. "It's been so exciting for me to watch this restaurant unfold. The design is completely in sync with Mauro's food and his style of cooking - it's a little bit deconstructed, it's a little loose and it's completely contemporary without being uptight or contrived. It's incredible to me how André has achieved this sense of escapism not just for Fiamma, but also the resort itself."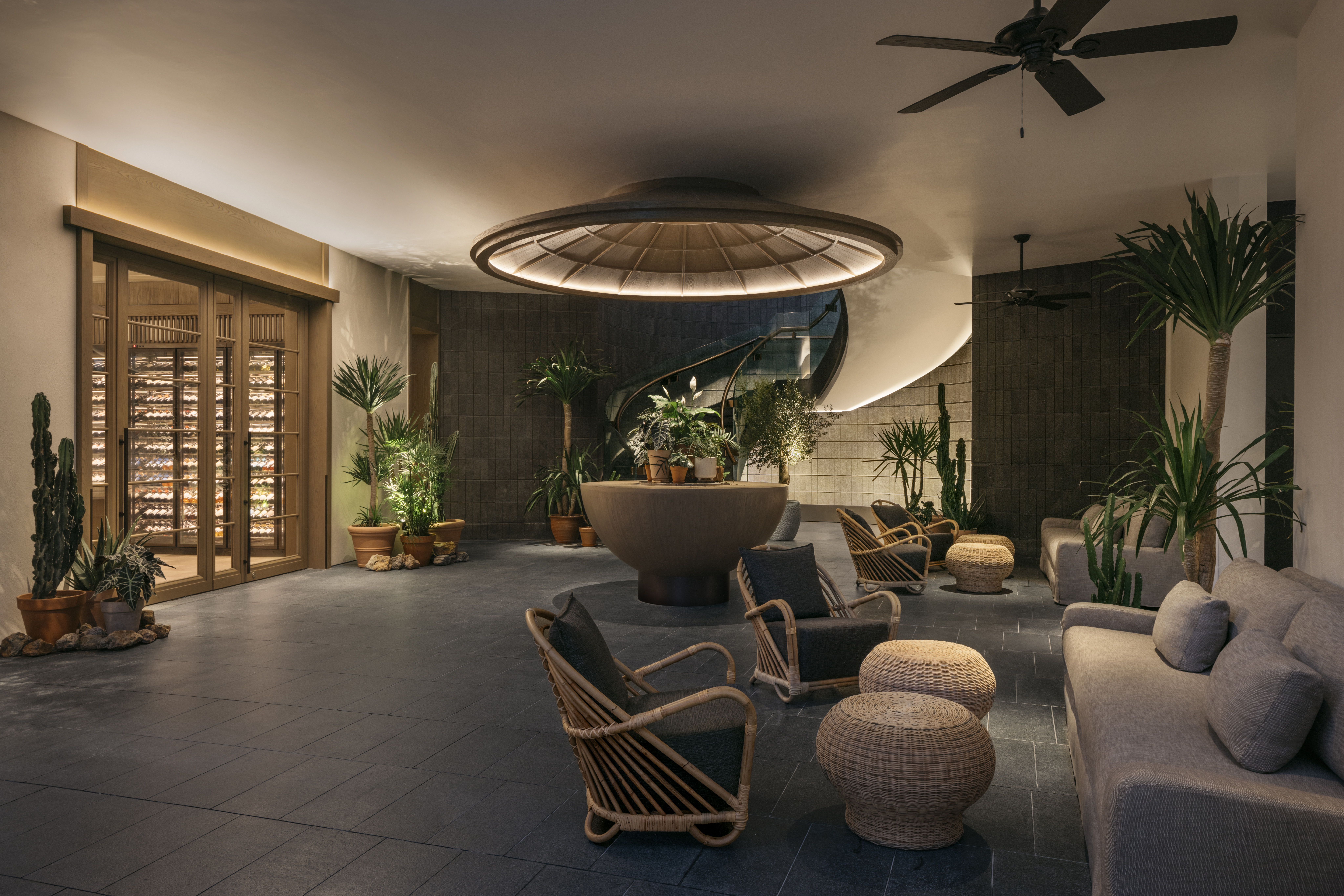 -ENDS-
About Fiamma
Fiamma is presented by Michelin starred Chef Mauro Colagreco as a salute to the heritage and spirit of Italian family cuisine. The essence of Fiamma is derived from its translation: "Flame", which also represents the passion of cooking. Nestled in the heart of Capella, Fiamma captures the essence of intimate, familial Italian fare that brings people together through shared experiences and memories, bonded together over hearty flavours. The menu at Fiamma is draws on years of culinary experience and travels, and foremost by childhood memories of watching his grandmother cook.
www.capellahotels.com/en/capella-singapore/dining/fiamma
About Capella Singapore
Located within 30-acres of lush rainforest on Sentosa island, Capella Singapore has cemented itself as one of the most luxurious hotels in the region over the last decade. Inspired by Tanah Merah's Malay translation red earth, architects Foster + Partners, led by Sir Lord Norman Foster, designed the resort to sit in harmony with surrounding nature, combining old-world colonial charm with contemporary chic. Capella Singapore offers some of the most spacious accommodation options in Singapore – the 112 guestrooms include two Colonial Manors, complete with private pools. Capella Singapore also offers the opportunity for extended stays with full access to the hotel's facilitiesvia Capella The Club Residences Singapore. These long stay offerings include 72 sea-facing suites and duplexes and 9 manors with private pools.
www.capellahotels.com/singapore